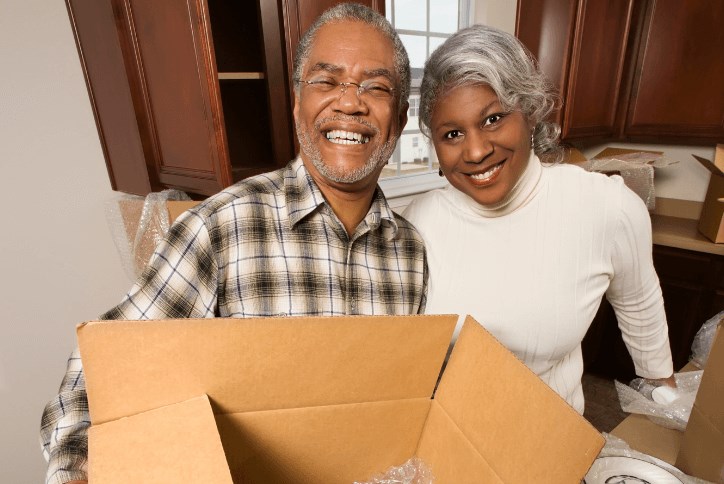 5 Signs It May Be Time to Move
If home just isn't where the heart is anymore, it may be time to move on. You might not like the cramped rooms, or the lack of light, or the view of your neighbor's brick wall - or maybe it's something you can't even put your finger on? Your home is where you spend the majority of your time, and you deserve to love every moment of it. And if you don't? It's time to make that move.
Here are 5 reasons to get packing.
1. Your house is too small.
Even after decluttering and having that massive yard sale, you realize there's still not enough room. The kids have nowhere to play and toys are always underfoot. The kitchen table is no longer working as your home office. You park your car in the driveway because the garage is full of stuff you have no space for in the house. Sound familiar? It could be time for your family to find a bigger place.
2. Your house is too big.
You could have the opposite issue: maybe your house is too big. You're tired of cleaning rooms that never get used. You're paying for empty space. You want less clutter and more personal time. Or you are now empty nesters and ready to go smaller. All of these are great reasons to downsize.
3. Your house requires too much maintenance.
You love your big backyard or swimming pool, but you're tired of the cost and effort of taking care of it. One solution? Look for a home with community amenities such as a big green space or pools to enjoy the benefits without the hassle.
4. You've had a major change.
If your life has changed in a major way, your home may no longer make sense for you. Maybe you've had kids - or maybe the kids have moved out. Perhaps you're getting married - or divorced. Whatever the reason, you're starting a new life, and that could mean it's time for a new house.
5. You're too far away from the things you love.
Hiking, fishing, running - whatever it is you're into, you'll probably be happier in a place where you're closer to your interests. Waterset's amenities including two fitness centers, The Lakeside, The Landing Club and Cafe and Waterset Club with a resort style pool and sports courts, will keep all the things you love right at home.
Are you looking to move? Look no further! At Waterset, you can enjoy the things you love in a home you'll adore. Check out our amenities and surrounding area or browse our Homefinder today!
Read more on the benefits of townhome living, tips for a successful home office space, and the benefits of choosing a Master-Planned Community.