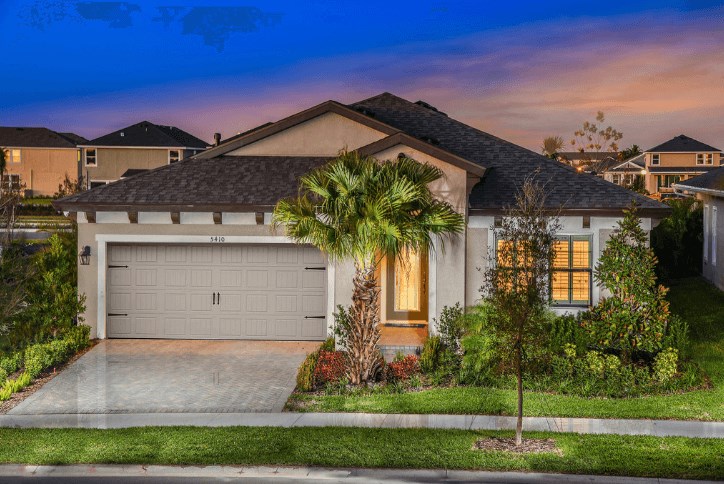 Am I Financially Ready to Buy a House? 7 Questions to Ask Yourself
Buying a new home comes with a host of financial benefits and other perks. However, we understand that it's a big undertaking, and will be one of the biggest financial decisions you ever make. Here are 7 financial considerations to keep in mind when buying a new home.
What Are You Pre-Qualified For?
A pre-qualification involves going over your financial big picture with a lender - your debts, income, and assets. The lender reviews everything and gives you an estimate of how much you can expect to borrow. This is the first step in buying a new home, so you can shop within your price range.
What Is Your Debt-to-Income Ratio?
Your DTI, or debt-to-income ratio, is an important number when it comes to buying a home. It is simply the sum of your monthly debt payments divided by your monthly gross income. The type of loan you take out and first-time homebuyer assistance programs may require a DTI below a particular percentage. In general, 43% is the highest DTI you can have and still get a Qualified Mortgage, but that doesn't mean you want to cap out your DTI at 43%. If you incur more debt or lose income, your DTI could go up precariously high.
What Monthly Mortgage Payments Can You Afford?
Your pre-qualification is simply a guideline to the maximum amount of home you can afford - not a signifier of how much you should spend. Consider your budget as a whole, your DTI, and what monthly payments you would be comfortable making without putting a strain on your budget.
What Are the CDD/HOA Fees and What Do They Include?
Your community's CDD/HOA fees will be another monthly payment that you should factor into your budget analysis. However, you also want to consider what your CDD/HOA fees pay for. In Waterset, your CDD/HOA fees include The Landing, The Lakeside, The Waterset Club, twelve miles of trails, multiple parks and playgrounds, community landscaping, and much more.
What Are Your Down Payment Options?
In the past, a 20% down payment was a prerequisite for buying a new home. Not so anymore. Now, depending on what type of loan you apply for, your down payment could be as low as 3%. Keep in mind that a lower down payment will require private mortgage insurance, or PMI. This can add on about 0.5-1% of the entire mortgage loan amount annually.
What Will Your Closing Costs Be?
Your closing costs are a separate amount from your down payment. Typically, the buyer's costs include mortgage insurance, homeowner's insurance, appraisal fees and property taxes, and the total amount for these run approximately 3-5% of the price of the home. When buying a new home, closing costs can sometimes be negotiated with your builder. First-time homebuyer assistance programs can help with closing costs as well.
What Will Your Moving Costs Be?
The costs associated with buying a new home don't stop at closing. There are also the expenditures associated with moving. Buying a new home rather than a resale home helps mitigate these costs, because your new home will be move-in ready, rather than needing new paint or an expensive remodel.
To answer all of your questions about getting financially ready to buy a new house, be sure to talk to a mortgage lender or a realtor.