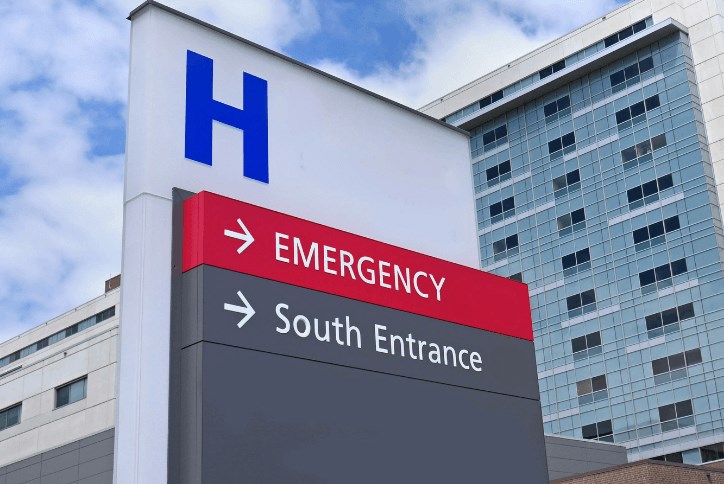 Healthcare in Tampa Bay: Higher Than Average Facilities, Lower Than Average Costs
We've said it before, and we'll say it again: Tampa's a great place to live. From delicious bruncheries to a world-class waterfront district, nationally recognized museums, and beaches ranging from hidden gems to worldwide favorites, it really does feel like Tampa has it all. Plus, did you know that you can add leading healthcare centers to that list - with affordable healthcare that comes in lower than the national average (source). It's just one of a few reasons that life is better in the Bay. Take a look at some of Tampa's top healthcare options. 
If you've been in the Tampa area for a little while, you're likely familiar with BayCare, the not-for-profit healthcare provider that has 15 hospitals and hundreds of primary, specialty, and urgent care locations in and around Tampa Bay. As for accolades, "for the past three years, IBM Watson Health Top Health Systems has ranked BayCare in the top 20 percent of large U.S. health care systems. BayCare is also a repeat winner as a FORTUNE 100 Best Companies to Work For," according to their website. St. Joseph's Hospital-South is less than 3 miles from Waterset. 
Tampa General is no stranger to leading the way in affordable healthcare. Says TGH, "Tampa General Hospital was ranked as the #1 hospital in Tampa Bay by U.S. News & World Report for 2021-22, marking the sixth consecutive year TGH has accomplished the feat. Tampa General is also listed among the top four hospitals in Florida and ranked as one of the nation's top 50 hospitals in five medical specialties." You can learn more about TGH's accolades here. 
Tampa General Hospital is a private, not-for-profit hospital that is also associated with a variety of locations for urgent care (Fast Track Urgent Care powered by TGH) and primary care (Tampa General Medical Group). You can find locations for both of these services directly across the street from the entrance to Waterset at US-41 and Paseo Al Mar. 
USF Health stands on three pillars of success: education, research, and patient care. In 2019, the new USF Health Morsani College of Medicine premiered on Water Street in downtown Tampa, less than a mile from their primary teaching hospital, the previously mentioned Tampa General Hospital. Through their partnership with TGH, USF Health provides "high quality care at lower costs for patients." Learn more about the benefits of an academic medical center here. 
Although we all hope to never need it, Waterset residents can have a greater peace of mind knowing they're just over 20 miles away from the top cancer hospital in Florida. Moffitt explains, "As Florida's only National Cancer Institute-designated Comprehensive Cancer Center and one of only 30 leading cancer centers in the U.S. participating in the National Comprehensive Cancer Network, Moffitt is at the very forefront of cancer centers worldwide in pioneering advances like CAR T-cell therapy." You can view their additional accolades here.