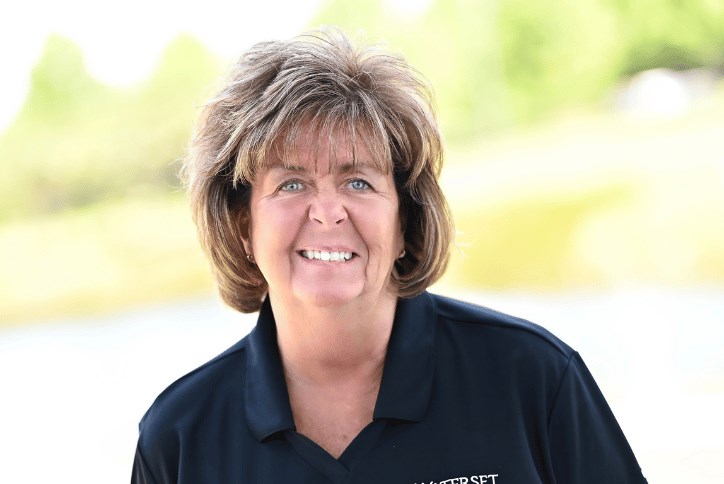 The Faces of Waterset: Meet Hope
If you've visited the Waterset Information Center, chances are, you've met Hope, one of our two Community Specialists. Hope has worked at Waterset since 2015, when Waterset was just three years old. Hope has seen first-hand the growth of the community and the entire SouthShore area – and six years ago, she decided to invest in her own piece of the Waterset magic! She lives not too far from The Lakeside, which is perfect for her rescue pup, Milo.
When you meet Hope, the first thing that you'll notice is her warm, welcoming smile – and the second is her still-strong Boston drawl. Hope moved to Florida over two decades ago, trading snow shoes for flip flops. On the weekends, she still loves to soak up the Florida sunshine at one of Waterset's pools or nearby beaches. She's also a reigning trivia champion at The Landing Cafe's Tacos & Trivia nights.
So why did Hope decide to move to Waterset? Location, location, location! Of course, the commute to work is great – "half a song," Hope always says. But whether it's an errand trip, a grocery run, or a dinner out, almost everything you need is within just a few miles. And when her family from Boston comes to visit, Orlando's theme parks are just about 75 miles away.
Hope is the perfect person to ask about moving to Waterset and everything there is to do in and around the community. Come visit Hope at The Landing – you can book a tour to learn more about Waterset and grab a cup of coffee at the café! Hope's favorite is the iced mocha!