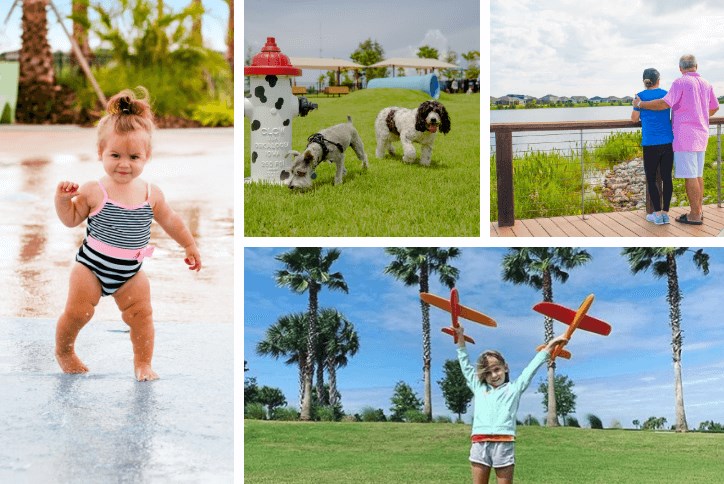 Waterset's Newest Amenity: The Lakeside
It won't be long before Waterset's newest amenity is ready. The Lakeside is a community park that's sure to become a gathering place for residents, and there's something for everyone to enjoy, including fitness lovers, parents, children, and even our 'fur babies.' 

The Lakeside features two children's splash playgrounds that have more than 30 interactive fountains and water features, as well as traditional playgrounds with age-appropriate equipment for both toddlers and older kids. There's a covered pavilion nearby, perfect for year-round picnics, and an event lawn overlooking the lake where we plan to host concerts and other community events. 

Pet owners will enjoy Waterset's first dog park with two fenced areas so that small and large dogs can socialize separately. To keep pups cool, there are shaded areas and doggy fountains, along with wash down pads for bathing.

The Lakeside will also extend Waterset's current FitTrail system by adding five Fit Stations that feature chest, back and leg presses for strength training, plus an Air Walker for cardio, so residents can get in a complete outdoor workout and then cool off in the splash fountains.  

We designed The Lakeside with you in mind, and we think you're going to love it! We're planning a community celebration to unveil The Lakeside on June 6 from 12noon – 4pm with food, music and lots of fun for everyone. Be sure to check back for more information.