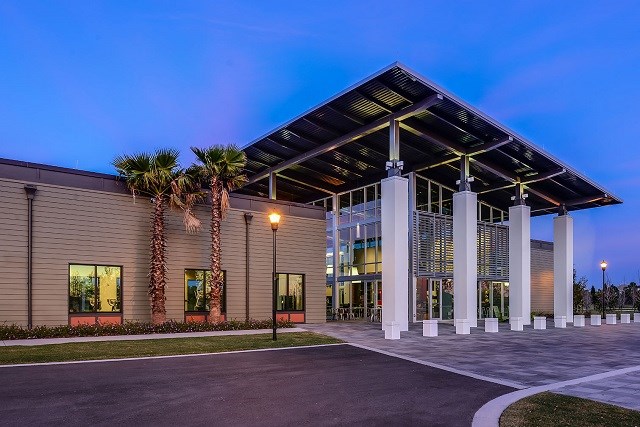 Michele's Kitchen: Cranberry Baked Brie Bites
Michele's Kitchen: Cranberry Baked Brie Bites
The Landing Cafe's own Michele Jackson has opened her recipe book to share this fantastic recipe with you: Cranberry Baked Brie Bites. These bites are perfect for entertaining guests during the holidays, or for an appetizer for your holiday dinner. Before we share the recipe, we need to add a disclaimer - these are so good, you may want to eat the entire tray by yourself!
To begin, preheat the oven to 375͒°F. Then, you'll need two 10x10" thawed sheets of puff pastry, Michele's Cranberry Bourbon Filling, one egg, and 4 ounces of brie. You will want to cut your puff pastry into squares, anywhere from 1-2 inches, depending on how big you want your bites to be. Next, cut your brie into cubes, approximately ¼" each.
Now, beat your egg to create an egg wash. Lightly brush each pastry square. Top half of your pastry squares with ¼ tsp. of Michele's Cranberry Bourbon Filling and one small cube of brie.
Carefully place the remaining pastry square on top, brushed-egg-side down. You may need to adjust the amount of filling and brie in each pastry bite. A little adjusting may be needed if your cranberry sauce is squirting out the sides (although a small amount will add a pretty touch to the end result). Pinch the ends closed, then gently crimp the edges with a fork to secure. Finally, poke the top of the bite with a fork to allow air to escape.
Bake at 375͒°F  for 12 to 16 minutes, or until puffed and golden brown. Remove from oven and let cool. We recommend serving these warm.
Michele's Cranberry Bourbon Filling
4 cups cranberry

1 cups sugar

¼ tsp. ground cinnamon

¼ c. bourbon*
Combine all ingredients in a small saucepan. Bring to a simmer over medium heat and cook for 10 minutes, until the cranberries break down and thicken. Let cool. Add more cinnamon or bourbon to taste.
*Substitute ¼ c. orange juice for a family-friendly appetizer.